Recent Events
The Good Company Lunch Club
The Good Company Lunch Club continues to meet on the second Saturday of every month. We now use the Schoolroom and will continue to do so until the new building is completed. Thank you to all the volunteers that do so much to contribute to the success of the venture through their tireless dedication and generosity which is so well received by those that love to attend.

---
The Fool's Gold Concert on 27 October 2018 was one of the most enjoyable items in the year. It exhibiting both the talent of the musicians and their story telling. The tea was also of the highest standard. We raised £300 for the redevelopment project and look forward to repeating the booking once the new building is complete.

Nick raised £601.50 for the Redevelopment Fund for his walk. Rev Colin has raised £2,221:70p through his sponsored 50 km Park Runs. A fantastic contribution from both - thank you!

Trash & Treasure Extravaganza
Saturday 18 August 2018
10.00 am - 3.00pm
Throughout the Driffield Methodist Church site
Grand Sale of Church Artefacts and stalls of all sorts
Raised in excess of £3,000 for the redevelopment
---


Sunday, 13th May, 2018 at 2.30 p.m.

CADENZA in Concert with Afternoon Tea

An excellent concert attended by 50 who thoroughly enjoyed the event. A huge thank you to the hard working catering, planning, and clearing up operatives!
---
A Yorkshire Evening with Maggie
13 April 2018
Sell out event raising money for the Redevelopment Fund
---
Driffield Methodist Amateur

Drama Group
"Dick Whittington"

16, 17th, 18th February 2018

---
PANCAKE LUNCH
TUESDAY 13 FEBRUARY 2018
FROM 12 NOON IN THE LOWER HALL
NO CHARGE!!!
Raised £260 in contributions, and was a great success - thanks everyone!
---
Driffield Methodist Church
Sheep Trail 2017
Thank you to all the retailers who supported this hugely successful event.
We are delighted that so many people enjoyed taking part.
There will be something next year!
Fundraising Day at St Crux, York
On 28 September 2017 Driffield and Nafferton Methodist Churches shared an excellent fundraising day for the second time this year at St Crux in York.
A damp start developed into a beautiful day with a good footfall throughout.
The hard work and planning resulted in a varied menu for lunch and teas, as well as a quality "homemade" produce table. Also for sale was a wonderful selection of quality books, as well as plenty CDs and DVDs, always popular with visitors. The teams from both churches thoroughly enjoyed the day which, through the generosity and work of church members, raised £1000 towards the Nafferton re-ordering and Driffield re-development funds.
Saturday 8 July 2017

Two course meal
Murder mystery performance by MADD


On 23 June 2017 we shared St Crux with Nafferton Methodist Church. An amazing day, full of hard work and fellowship reflected admirably upon both churches, spreading the word of our projects and being well rewarded too. An amazing £1000 was raised and shared. Thank you everyone that helped.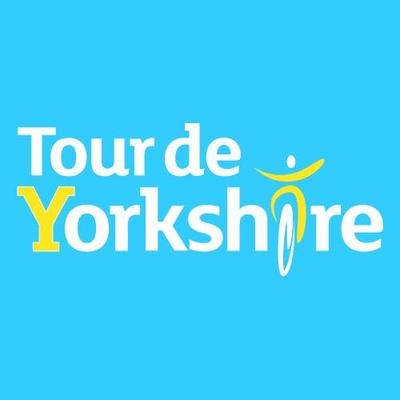 Our Middle Street North Car park will be available for beverages, sausage and bacon butties and a great view!
For full details on routes and timings go to:
The African Children's Choir
on Saturday 29th April at 6:00pm in the SCHOOLROOM.

Free Admission
Driffield Methodist Amateur Drama Group
Presented
"A lad in a manger"
A Christmas Pantomime for all ages!
at
The Methodist Schoolroom, Westgate, Driffield
on
Friday, 6th, Saturday, 7th Sunday, 8th January, 2017
The very appreciative audiences helped raise £2,173.80. Of this, £100 has been given to the cast's chosen charity for the year, Driffield Talking Newspaper, and £2,000 has been given to the Driffield Methodist Rebuild fund. Thank you for supporting the production. A good time was had by all - oh yes it was!

---
Driffield Silver Band Concert & Vintage Tea

1940s Music, Soloist Sarah Atkin
Singalong
A well received and attended event that everyone enjoyed!
To the small team of extremely hard workers that set it up so beautifully, and tidied away so quickly – thanks are really not enough.
But thank you anyway
£305:50 to the Redevelopment Fund
---
Harvest Festival Service lead by Rev Barry Shipley was held on 02 October 2016. We were delighted to welcome Barry & Nancy back to Chapel. It was followed by a shared lunch. Thank you to all that prepared the service and contributed and worked at the lunch.
---
School Room Open Day 20 August 2016
This event was designed to inform anyone that attended of the future plans for the redevelopment of DMC main building whilst celebrating the completion of the Schoolroom project. It began with a Service of Dedication by Rev Colin Marchment assisted by Rev Robert Amos. Revd Stephen Burgess, Chair of the District attended and made an address. Throughout the day there was a steady number of visitors who were able to view the plans and ask questions. An excellent stand showed the history of Methodism in Driffield (thank you Daphne and family). Another showcased all our current users and all the activities we support and promote (thank you Lesley). A further stand sold DMC items, Hazel's outstanding Poetry collection, marmalade, and eggs (thanks Hazel for looking after this stand and your generous donation of the book proceeds to the redevelopment project).
Additionally there was a Tombola. The prizes were of great quality, and the collection of these from many sources around Driffield, their presentation, and the organisation of the stand by Ann L were a significant contribution to the success of the event. Thank you Ann and Pam.
The support and encouragement we received from all our visitors without exception was most heartening. We will continue to work to the benefit of the community in all our endeavours.
Many members contributed the most wonderful combination of food to be consumed free of charge throughout the day. Some were not able to attend in person, but to all of you, thank you for your time and generosity.
There were so many jobs and contributions on the day it is hard to include all the stalwarts that covered them with such effect. Also, everyone moved seamlessly through the tasks to help each other, but besides those mentioned above:
Sarah our Circuit Administrator for the eggs in particular, and great support for all we do in Driffield. Lesley and all the Fundraising Committee for the overall co-ordination of the event. Ann the Treas - well, for everything is all I can say! Catering and support: John and Mary T, Sarah A, Audrey, Janet, Jennifer, Joy (thanks for playing the organ, as ever) and David, Heather, Olga, Nick, Dorothy, Mavis, Eric, Mike and Malcolm.
The clear danger in naming everyone is that someone is left out - not because their contribution was small but because there were so many helpers and I have a small retention capability! I will put that right if I am told, with an appropriate apology.
For a non-fundraising event the total proceeds were fantastic due to generosity of all. We are still selling cakes and things but about £800 from all sources looks likely.